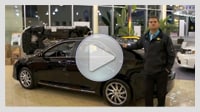 2012 Toyota CamryIntroduction
Mat Granger takes a look at the all new 2012Toyota Camry,redesigned on the inside and out.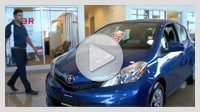 2012 Toyota Yaris HatchbackIntroduction
Rami Alnajjar shows us the newest YarisHatchback and what makes it so special this year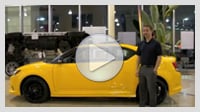 Scion tC Release SeriesIntroduction
Sean McRae gives us a quick overview ofthe limited edition Scion tC Release Series.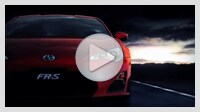 Scion FR-S Hack
A first look at the new 2013 Scion FR-S Hack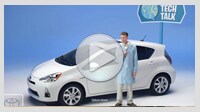 Toyota Prius c:Hybrid Synergy Drive
Bill Nye utilizes his super-science knowledge to explain why the Prius c hybrid battery is an amazing piece of technology.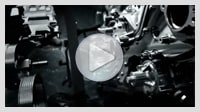 TOYOTA FT-86 Devoted toInnovation
The FT-86 II concept is an entirelydriver-oriented concept,designed to give form to the intrinsic joy ofdriving through precise,instantaneous responses to even the smallestthrottle or steering input,for those who regard driving as a passionrather than a necessity.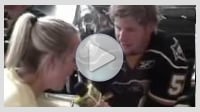 London Knights at Toyota Town
2011 Championship London Knights Team at Toyota Town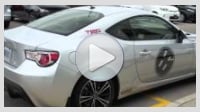 ScionTown FRS
A look at the Scion FRS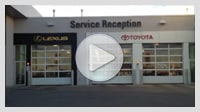 How to Bring Your Vehiclein For Service
A quick video showing you how easy andconvenient it is to bring your vehicle in for service at ToyotaTime.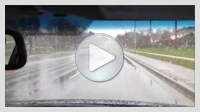 How Aquapel WindshieldTreatment Works
A quick video demonstration of AquapelWindshield Treatment in action,showing how it makes your drivingexperience safer.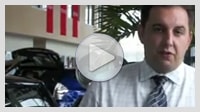 Pre-Owned Purchase Tips
Pre-owned purchase tips from Toyota Townexperience safer.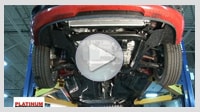 Undercoat Protection
Is specially formulated to preserve a car's most vulnerable, high-impact areas. It seals out moisture and protects against road salt. Being pliable, it won't crack,peel or chip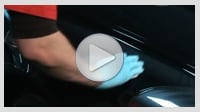 Paint Protection
Is a long-lasting sealant that enhances the paint's clear coating. It protects paint from fading by reflecting ultraviolet rays. Its durable finish leaves the surface significantly smoother, so you won't need to wax.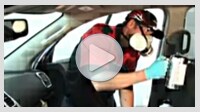 Fabric Protection
Maintains the fine quality of your interior by penetrating individual fibres in the fabric.It stops liquids from soaking in and repels dirt.Spills wipe up easily to avoid permanent stains.This treatment won't change the colour or texture of the fabric and it won't leave an odour.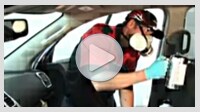 Leather/Vinyl Protection
Conditions interior leather and vinyl.It protects against cracking and hardening by locking in essential oils and pigments.It prevents colour fading by screening leather and vinyl from the sun's powerful ultraviolet rays.A dashboard coated in its treatment receives a flat satin finish that eliminates glare and reduces dust.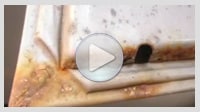 Rust Inhibitor Spray Protection
Is a synthetic waterproof product that's sprayed into inner cavities and crevices.It bonds to the metal,so it won't drip or run off.Since it's applied between the exterior and interior panels via existing holes in the doors,there's no drilling required.This one-time application extends the life of your car.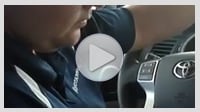 How to pair your Blackberry to your vehicle
A quick video showing how to pair your blackberry to your vehicle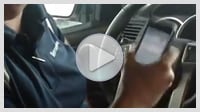 Bluetooth Setup
A quick video showing how to pair your iPhone to your vehicle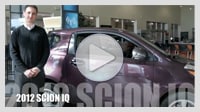 Scion iQ
A quick look at the 2012 Scion iQ