TOYOTA WEAR PASS - EXCESS WEAR AND TEAR


UP TO $4000 IN EXCESS WEAR AND TEAR CHARGES AND LEASE END WILL BE WAIVED FOR THE FOLLOWING:
Body panel dents, dings, scratches and chips
Interior cuts, tears, stains, and burn holes
Alloy wheel damage caused by curbs and road surfaces
Glass chips, scratches and cracks
Excess tire wear
Excess distance travelled - up to an extra 1,000 kilometers
IF YOU ARE INTERESTED IN LEASING BUT HAVE CONCERNS ABOUT VEHICLE RETURN CONDITION
WEAR PASS IS THE SOLUTION!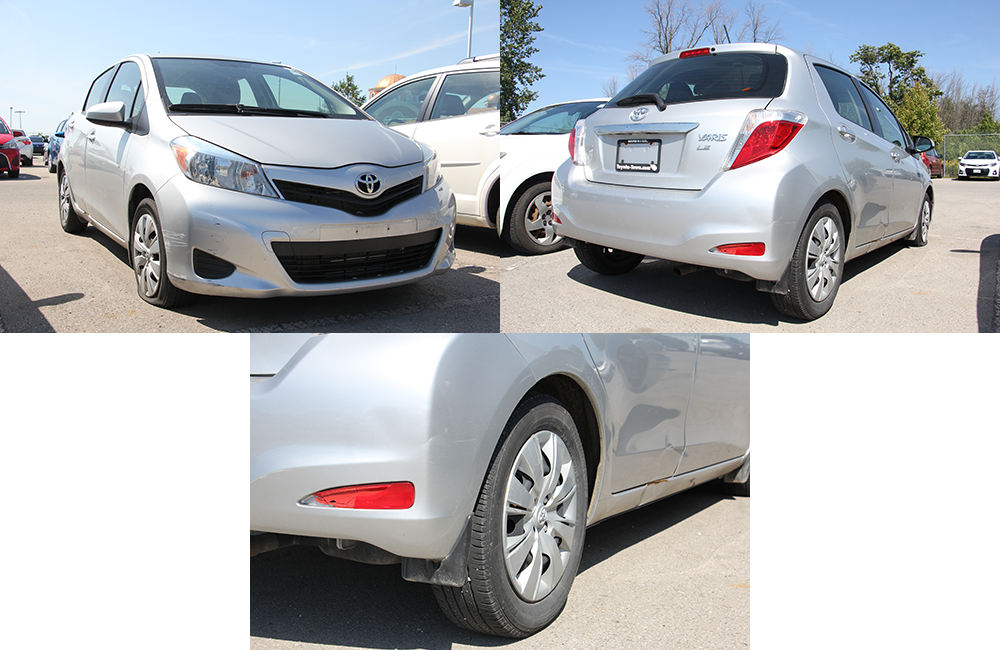 This is an example of a vehicle with damage that was returned to Toyota Credit after the lease was complete. The customer didn't have to pay anything out of pocket for the repairs because they purchased Wear Pass.